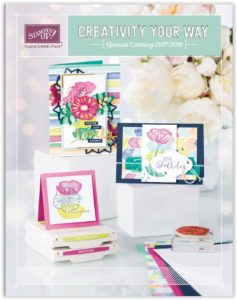 Who knew?  June 1st is "Say Something Nice Day"!  The nicest thing I can say today (with some crazy excitement thrown in) is that it is the first day of our NEW CATALOG!
Sooooo… new STAMPS, new DIES, new EMBOSSING FOLDERS, new PUNCHES, new DESIGNER PAPERS, and …. New COLORS!
Yes, every year Stampin' Up introduces 5 new colors, that will stay around for 2 y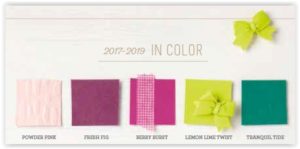 ears.  Sometimes they come back and go into the "Permanent" collection, but they are here for at least 2 years.  This year's new colors: Powder Pink, Fresh Fig, Berry Burst, Lemon Lime Twist and Tranquil Tide! – Just LOOOOVE the Lemon Lime Twis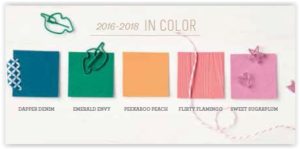 t!
Last year's colors are still good for another year (Thank Goodness – because that Flirty Flamingo is so NOW!)
Would you like something nice?  Message me and I'll send you a CATALOG!!!   Then you can say something nice TOO!