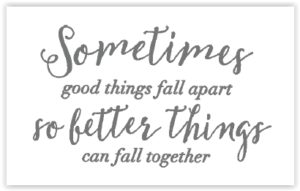 What is better for inspiration than a new year?  Welcome 2017!  2016 started with such promise, and has ended with so much ANGST!  I don't like to be negative, and try to find the positive in everything!  This sentiment sums it up!  I was leafing through the Stampin' Up! annual catalog and found this stamp set.
I love feathers and I plan to make a card using the feathers and the sentiment together – for my first card of 2017.
How will you celebrate National Inspiration Day  – and what is your inspiration for 2017?