I am a color-addict!  There! I have admitted it!  These are some of the 2017 Pantone colors that are hitting the fashion runways and I am over-the-top inspired by them!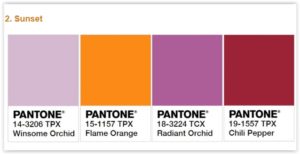 I plan on using this color combo on my next card using these Stampin' Up colors:



What colors are YOUR fashion inspiration for this fall?